5 excuses diabetics should stop giving this Diwali
Breakingnews
October 19, 2017,
Comments Off
5 excuses diabetics should stop giving this Diwali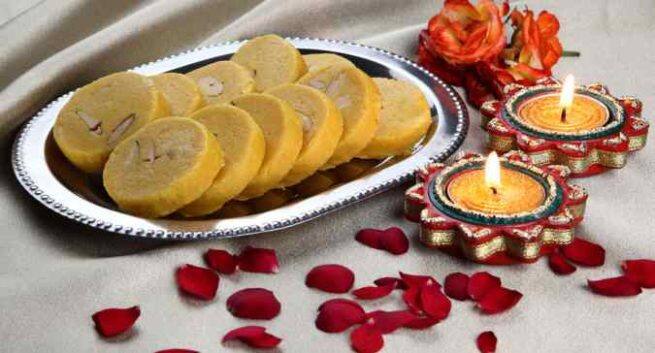 Diwali is all about decorating your home with beautiful lanterns and lights, buying new clothes, visiting friends, family and relatives and obviously indulging in sweets (as much as you can). This is the time of the year, every one in the family come together for the celebration and we end up eating more than what we can. Be it your relatives forcing you to have one extra serving or your friends feeding you sweets, it's all about eating and enjoying. And this the time, when even diabetics indulge in sweets without a second thought. And if you ask them why, well they might be ready with excuses to eat sweets. But remember, moderation is the key and limiting sweets, especially for diabetics. So this Diwali, STOP giving these excuses to have a healthy, happy and safe Diwali. Read about the 5 tips to control diabetes this festive season.
Here are few excuses by diabetics that I have come across:
1.It's is prasad so I eat how much ever I want. Well, let me tell you, the body doesn't distinguish between ghar ka prasad or bhagwan ka prasad because, for the body, it's just glucose.
2. It is sugar-free mithai or sweets so even if I take another piece it won't cause any harm. The reality is, eating an excess of sugar-free sweets can impair your liver function. Read: Are sugar-free sweets better?
3. It's the festive time and my diet is in control, so I can eat sweets. I eat dalia all round the year, one day of sweets won't cause any harm! A single bite of sugar-laden sweets can do more harm than you can think of!
4. "Just one bite" — a common excuse that almost every diabetic gives. Before you say this, just think about the puris in your lunch plate, the quantity of aloo fry along with it plus an extra serving of rice. Remember, the more you eat, the more you are at risk of hyperglycemia.
5. I am eating only fruits and dry fruits, which are all healthy. Dry fruits like raisins and dates and fruits such as chickoo, banana and custard apple can send your glucose levels sky-rocketing. So think twice before you say you are eating healthy foods. Here's more on can people with diabetes eat nuts?
Do let you know if you heard any such excuses from your friends, family or relatives in the comments section.
Source  by:-thehealthsite
Share: